Looking Back on Thirty Years with Triangle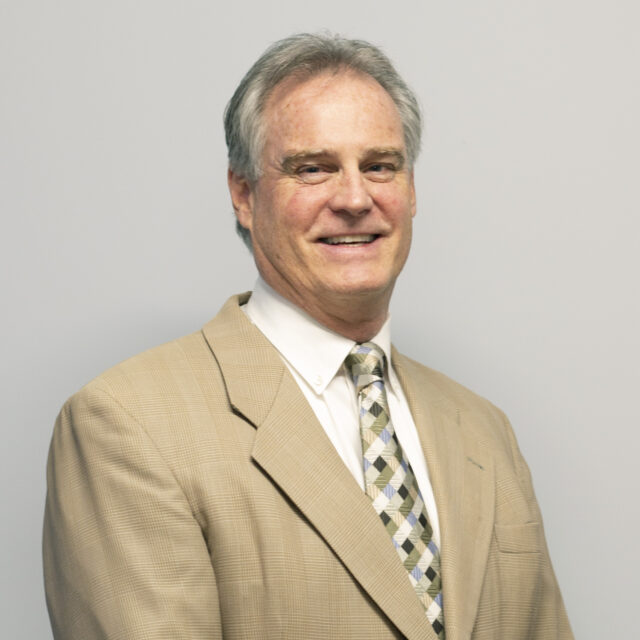 Bob Imhoff will celebrate his 30th work anniversary at Triangle on May 2, 2018. In the three decades that he has been a member of the Triangle Team he has worn a lot of hats, starting on the supply chain side with shop planning, sourcing and purchasing and more recently as a Senior Account Executive working on the client side.
Back in early 1980s Bob was working for a contract manufacturer in Corona, Queens that produced precision aerospace/defense gears and gear assemblies. He was searching to find a supplier that he could sub-contract work to and Triangle fit the bill. That was when he first met the Strohmeyer family. He was impressed even then with the family-owned business, which primarily did work for the aerospace industry. Bob then went to work at a Little Falls, NJ based CMO that was a much easier commute for him from his home base in Ramsey. At Singer-Kearfott he continued his work as a subcontract administrator.
Timing is everything, and a reconnection with Neal Strohmeyer in early 1988 provided a great opportunity for Bob to join Triangle. They were gearing up for a new client with robust orders and Bob had extensive experience with the equipment and materials needed to get the project rolling. At that time Triangle was located in one building at 116 Pleasant Avenue and Neal was now President having taken over the company from his father Willie. There were 45 employees at Triangle and the horizon was bright with promise.
Within five years, Neal would streamline operations with a commitment to information technology and expand its core competencies to grow the medical side of the business. This led to tremendous opportunities not only for Triangle but for Bob, who had a front row seat to the fast-paced and extremely exciting innovations in the medical device industry. It also made things a lot more complicated. Converting from aerospace to medical brought the challenge to maintain the highest standards possible. Regulatory compliance, accountability, tedious documentation and paperwork left no room for error. It was a whole new ball game.
And with this dramatic transition and rapid growth, Bob has watched Triangle grow and innovate. Today there are almost 240 associates occupying 4 buildings totaling more than 100,000 sq. ft. of state-of-the-art manufacturing space. The addition of a robust quality system facilitates and demands compliance with ISO and FDA standards. More shifts were added to provide round the clock manufacturing on new, cutting edge equipment. A training center was created to ensure that Triangle attracts and maintains the best talent in the industry. Even orders from clients are now emailed instead of FAXED! Bob has seen it all.
In looking back, there are some consistent and common threads that have kept Bob on the job these past 3 decades. One is the quality of the people on the Triangle team that he has collaborated with over the years. Good people who make it fun to show up. The other is the good work that Triangle does for its clients and the impact that the work has on people's lives. There is no question that helping people live healthier lives through collaboration and innovation is rewarding.
Outside of work, Bob and his wife Kathy live in Oakland and have raised three children all of whom were born during his tenure at Triangle. They have enjoyed boating, water and snow skiing, fishing, hiking and biking together as a family. A classic car enthusiast, Bob is the proud owner of an all-original 1968 GTO convertible that he has rebuilt, owned and enjoyed for more than 40 years. To celebrate his 30th anniversary, he is treating the car, and himself, to a new convertible top next month. With no plans to retire any time soon, Bob looks forward to what's on the horizon for Triangle.