After working for nearly a decade as a skilled machinist in the aerospace industry, former marine and master craftsman William F. Strohmeyer (Willie) founded Triangle Manufacturing in 1955. From humble roots, Triangle was launched in a 2000 square foot suburban New Jersey garage. Fueled by ambition and determination, and equipped with know-how and courage, Willie was setting the foundation for what Triangle would become.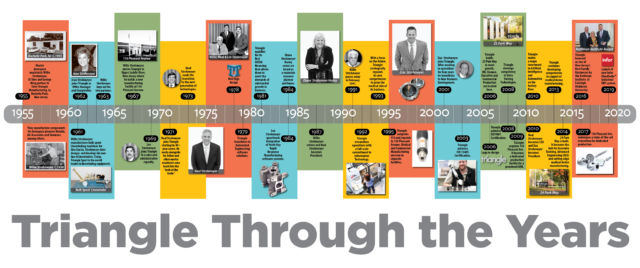 More than sixty years later, Willie's garage operation is now a 250-person business occupying more than 100,000 square feet in Upper Saddle River, NJ. Still privately held by the Strohmeyer family and led by his third-generation grandson, that same entrepreneurial spirit and passion to solve complex challenges is alive and well at Triangle.
Meet the Strohmeyer family and hear reflections on the life of founder Willie Strohmeyer and their vision for the future.