Visit Triangle - Take a Tour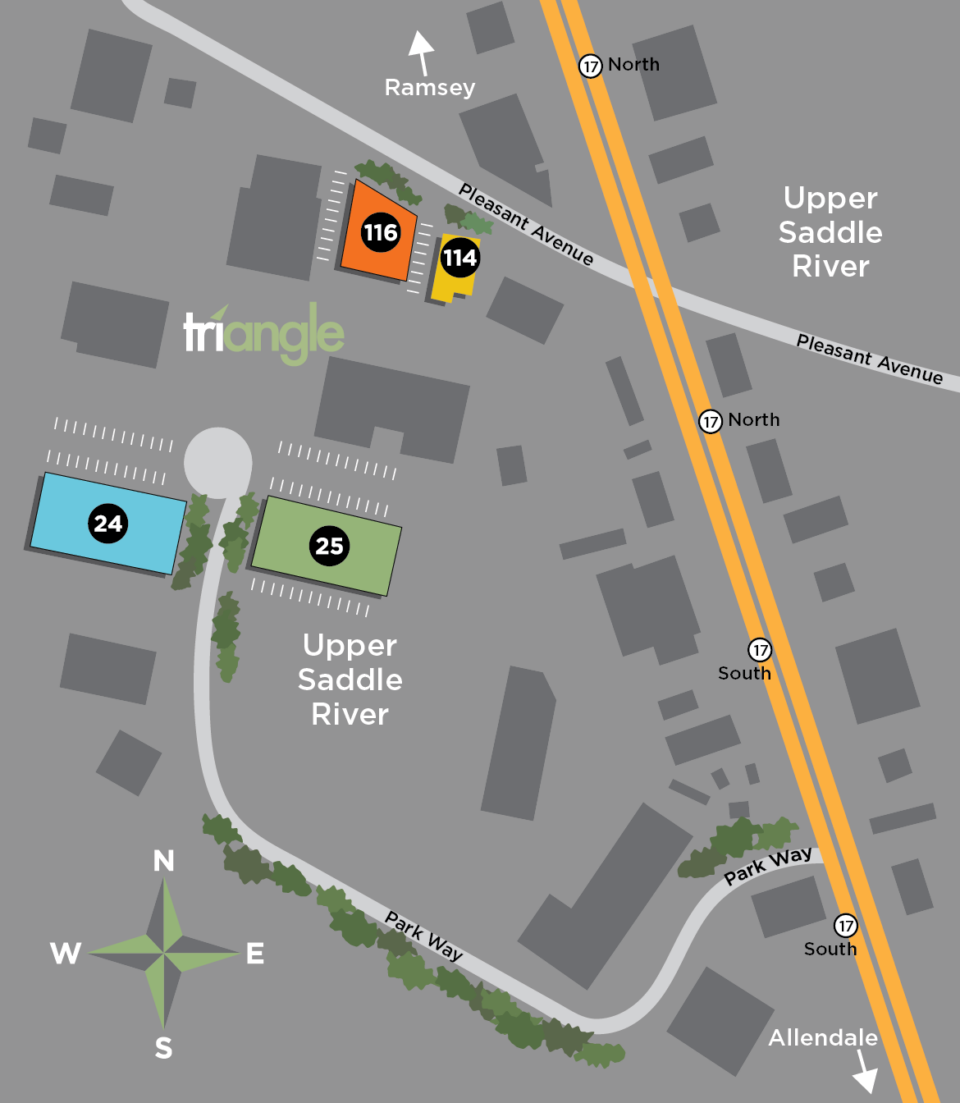 If you are seeking an engineering or manufacturing partner, or are a student interested in career opportunities, we invite you to visit our northern New Jersey campus located in Upper Saddle River, NJ. One of our Triangle Ambassadors will give you a personal tour of our facility. You will then have an opportunity to meet with a Triangle associate to discuss your project or your area of interest. We look forward to hearing from you!
24 Park Way | Visitor Reception Center

25 Park Way | Corporate Offices

114 Pleasant Avenue

116 Pleasant Avenue
Schedule a Tour.
Request a Quote.
Learn More.